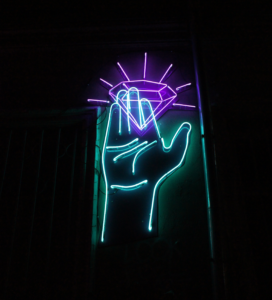 It's Saturday night at 9:18pm. I'm typing this into my iPad on my kitchen counter because inspiration just struck.
When you run your own business, it isn't orderly. It doesn't color inside the lines. It rarely runs to an exact timetable.
Some days, it wants to be sluggish and lazy.Other times it wants your nights, your weekends and your sanity.
But you know what? I think we only give up our sanity when we try to get our businesses to be tidy.
Boundaries? Yes.
Standards? Definitely.
A strategic plan? Absolutely.
But tidy? That's asking a bit much.
Growing a business is an inherently creative process and creativity is a fickle fickle creature. You chase it and try to pen it in and just when you think you've got it… everything changes.
But within the mess and the getting from one thing to the next over and over (which feels far from creative) you get these "out of the blue" moments when everything gels and works beautifully. 😌
So, to all the business owners out there bravely surfing through the uncertainty and the mess: embrace your creative wonderful moments and keep striving to make the impact your business was built for. 💙