For years I've been hired primarily by coaches and I love it. But I've resisted choosing them as a niche because I LOATHE most of the marketing that targets coaches.
I didn't want to be lumped into that icky bucket of hype-sters.
On January 5th I realized two things:
1. Worrying about what people will think of me is about ego/fear/me and…
2. By NOT raising my voice and claiming my space, I give the marketers I object to more power and more influence over the coaching industry that I love.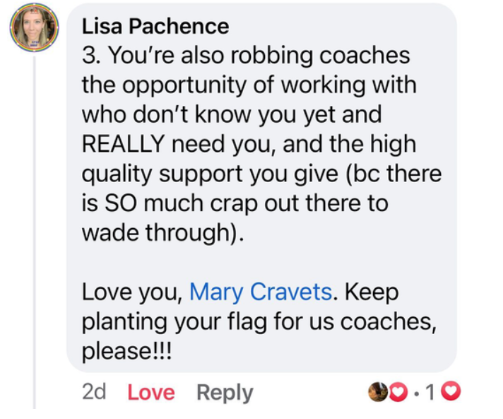 So… I'm claiming it.
I specialize in working with coaches and I love it.
Special thanks to Lisa @coachingwithlp for the kind ass-kicking.