Yesterday I received an email from a friend I made 20 years ago. She was updating our whole group about how she was doing in Canada.
I replied back and joked how the year we spent together probably spurred all of my back problems. And it got me thinking…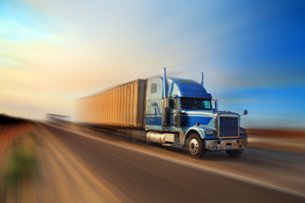 You see, when I was traveling with this group, we carried around 23 tons of stage equipment. Lights, sound, sets – you name it. It was a huge production, and here's the kicker – we were also our own roadies. 100 twenty-somethings setting up at 2pm and striking the set at 11pm again and again across the US, Canada, Mexico and Australia.
As I wrote to my friend I recalled how I really hated setting up and taking down the set. No surprise, right? But what I also remembered is that I took a turn on "truck crew", where I was stationed on the semi with half dozen other people and we facilitated the unloading and the careful reloading of the truck.
This was the toughest job. Helping everyone work together, getting things out in the right order, and then making them all fit back into the truck in the middle of the night after a day of set up, rehearsal, community service and performing.
Working on the truck crew was physically harder, but for some reason it seemed easier than the other part of set up – carting things off the truck and setting up sound one day, lights the next, speaker stacks the next, risers the next. Why do you think I found it easier?
It's because I had a specific, clearly defined role and a specific, clearly defined goal. I knew where to be, what was expected, and what the end result would look like. The organized heavy lifting was easy compared to the chaotic lighter work.
Can you relate? Work becomes so much easier when you know where you going, and what is expected of you. My theme of clarity for the year is obviously shining into the recesses of my memory.
Ok, so my deep dark secret? The group I traveled with is the multi-national goodwill performing and service group often maligned on the David Letterman Show and parodied on The Simpsons – Up With People.
And, NO, I will not sing the theme song for you.