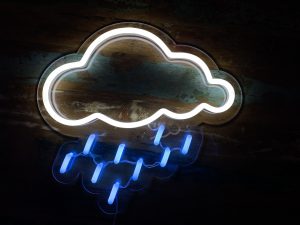 Recently while scrolling in Facebook, I noticed a post from a colleague who had just hired a coach – not just any coach, but one who does almost exactly the same work I do.
My first thought? "I can't believe she didn't hire me!"
My second thought? "I can't believe she didn't hire me!"
And finally, I got that sick feeling in my stomach and thought, "Oh my goodness, why didn't she hire me???" I mean, we'd had conversations about some of her challenges with time management and productivity, yet she hired someone else.
So I put on my big girl panties and sent her an email inviting her to chat for a few minutes.
When we jumped onto Zoom, I looked her in the eye and said, "I just have to ask…I saw that you'd hired a coach. What was it that drew you to that coach?"
She looked at me and replied, "I wanted to hire you, but you never asked, so I figured you were too busy!"
OK, so I was mortified.
She is exactly the type of client I love to work with, and I just assumed (silly me!) that when she was ready, she would reach out and ask to work with me.
See, that's NOT how it works!
So, I'm wondering: what are the questions you haven't asked, just assuming that people are too busy to help you?
Maybe you can ask someone to take your social media posting off your plate to free your time for tasks that are in your Zone of Genius.
Maybe you can ask someone to teach you Timular time tracking software so you can find extra pockets of time in your day.
Maybe you can ask for someone to help organize your receipts so tax time is a breeze.
The lesson? 
You can't get what you want if you don't ask!!
I challenge you today to ask for what you want and need!
By: Lisa Crilley Mallis – Impactive Strategies