Many people were shocked that I ever feel this way.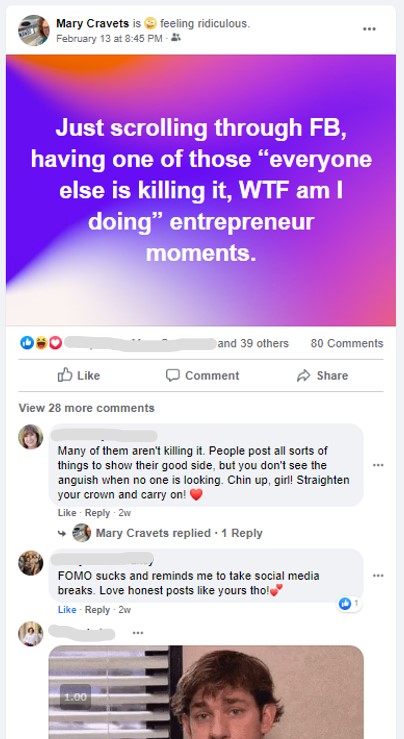 Doubtful. Self-judging. Worried.
Days like this happen to all of us when we stretch beyond our comfort zones. These days aren't fatal. But they aren't any fun either.
My "stretch" includes a rebrand and new website, and investing massively in my business. My workload is temporarily huge and overwhelming.
In my well-adjusted and sane moments, I'm confident I'm on the verge of the next big growth spurt.
However, most of the time it just feels scary. A LOT of work, big investments and an unprecedented slow start to the year. So no, not scary… terrifying.
To deal with this, I'm focusing on my physical health, getting support from my peeps and going back to lessons I've articulated in blogs I wrote in the past. My favorites are below, in case you could use a boost today.