If you have been following me in this space, you know that I recently overcame my resistance to Facebook Live.
WOW! What a difference a few weeks can make in mindset!
Please join me Mondays at 1:30 pm Pacific on Facebook…because I'm doing it every week now!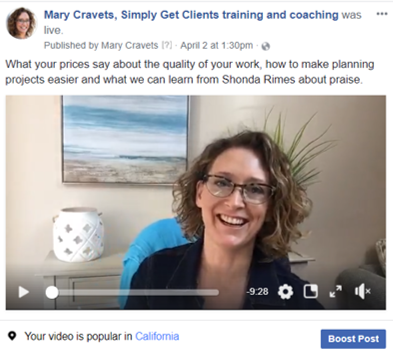 CLICK HERE to check out a recent session.
This week's topics include:
• What does your pricing say about the quality of work that you do?
• Three steps to make planning a large project more manageable
• How the way you're receiving praise may be blocking your results
I hope you enjoy the video!