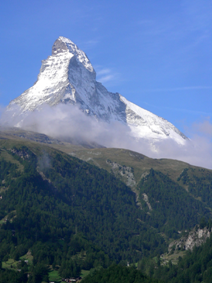 In the wonderful worlds of personal growth and entrepreneurism, the answer to that question is often YES.
You see, we generally think that progressing towards our goals is a fairly linear process. It's no wonder we get frustrated!

It's important to understand that progress and direction do not always run together. The first time I heard this idea was from Allison Levine, who led the first American Women's Mount Everest Expedition.

She explained that when climbing Mount Everest, you can't go directly from Base Camp to the summit. In fact, you spend the bulk of your time going backwards to regroup in order to make the next ascent.
Look at the climb process:
Base Camp (17,600 ft.), spend a few days to acclimatize

Set out for Camp 1 (19,900 ft.).

Go back to Base Camp

Head to Camp 2 (21,300 ft.)

Go back to Base Camp

Work through the camps again to the summit.
If they didn't go backwards as a part of their process, climbers could not adjust to the altitude in order to reach the summit.

If you feel like you're on a detour on the path to your goals, pause and reflect. Are you "adjusting to the altitude", so to speak, by learning perseverance or patience? Are you meeting new people who might help you along your way? Or do you just need to refocus? Trust the process.

Whatever the lesson, know that getting off course is a natural part of progress. Be open to what you're learning, be gentle with yourself, and enjoy the ride!