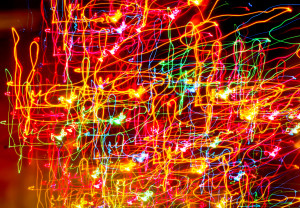 Ever notice that opportunities often come all at once? It's awesome… and more than just a little overwhelming!
What is it about my brain that, when things are going great, it starts firing new ideas at me? "Oooohhh… and I could do this, and I could do that, and then I could write a book and start a screenplay and build a better mousetrap…" You get the idea. You may be living this idea!
If that's the case, here is an easy way out allowing you to calm down, dig deeper and take on only the best opportunities:
Write a huge messy list of everything that's on your mind. All the ideas, all the to-do's, all of the fun stuff. Get it out of your head and on paper so it's not making you crazy and distracted.
Determine your #1 priority, and write it down.
Review your messy list, and find the items that are closest to your #1 priority.
Put the priorities into your calendar. Under schedule yourself! Believe it or not, you'll get more done, faster if you schedule lightly.
Moral of the story: If you're feeling nuts, like your business is running your ragged, your priority MUST be to take a time out and prioritize.
Is your list still too much for you? Good news that tells you it's time to expand your business! You'll need to put a plan and processes in place to delegate, automate, give your clients more responsibility, or raise your prices – or possibly all four.
If you find this idea daunting, contact me. I specialize in simplifying business growth.