Stop Wasting Time Working on the wrong things!

I can't tell you how many times people say to me…
"I know that if I just fix [insert problem], my speaking would take off."
Then they work like crazy on the problem. Pouring time, energy and money into the problem.
But 9 times out of 10, they are focusing on the WRONG problem.
Why does this happen?
Because there are dozens and dozens of easy-to-miss details that go into a profitable speaking strategy. And trying to figure out which detail to focus on first can be overwhelming. 
Which is why I'm offering:
Strategy Session for Serious Speakers
Pinpoint Your Potential is perfect for you if:
You have a solid work ethic, and want to make 100% sure you're working on the right things instead of wasting your time. AND…
You're a newer speaker and you just can't gain momentum - and it's seriously pissing you off. OR…
You've been speaking for a while, and something isn't quite clicking and you can't identify exactly what needs to change. OR
You're getting decent results from your speaking efforts, but have a nagging feeling that with a few strategic tweaks, you could be doing even better (without a lot of extra effort!).
In all the busy-ness of business, you can lose months or even years of momentum if you don't stop, FOCUS and evaluate.
What would it be worth to save months of wasted effort and frustration?  Or maybe a better way to look at it is…
What would months of wasted effort cost you?
More than $397, I'm guessing.
But let's get real here…what can you actually accomplish in 30 minutes?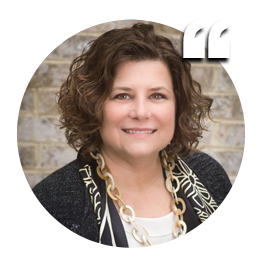 "Mary - I'm still amazed at how much we got done in just 30 minutes… more than some day-long workshops I've attended! It was exactly the refocusing kickstart I needed."
- Mary Sue Dahill, Work Smarter Digital 
What can you expect from your laser-focused, 30-minute Strategy Session? 

You arrive, on time. You may record the session if you wish.

I deep dive into the details of your speaking efforts, examining the 9 specific places where a speaking strategy can fall apart.

Based on what I discover, we will define 3 specific action steps to accelerate your results.

With your permission only, we may extend by 15 minutes to discuss my speaking programs, and how they keep you on track and get the results you're looking for faster.
Mary Cravets is a Client Generation Expert and International Speaker, who has earned over $1 million in client revenue directly from free speaking engagements.
Her specialty is helping entrepreneurs significantly grow their businesses without working nights and weekends. Using her methods, the majority of her clients quickly increase their income by 50% or more.
Mary is also an avid roller coaster enthusiast, obsessed with otters, longtime NAWBO member and a member of her local NAACP branch.