Client generation can be easy 

(if

 you leverage your strengths).
Imagine having a simple plan that:
Attracts your ideal clients consistently

Makes you feel totally confident about raising your prices and selling your services

Honors who you are and your past successes

Plays to your strengths, instead of making you feel fake or pushy or weird

You ENJOY and gets RESULTS
Welcome to More Clients, Less Hassle. It's the plan that cuts out the fluff and theory and instead propels you into action and results...
With a smile on your face.
What can you expect from More Clients, Less Hassle?
Get out of marketing overwhelm: focus on just a handful of client generation activities that consistently attract high-quality clients

A business aligned with your values: stay out of feeling fake and pushy by diving deep into who you are and your "why" for your business

Find your ideal clients easily: understand exactly where to find people who can\'t wait to work with you and pay you what you\'re worth!

Communicate your value quickly: create magnetic messaging so prospects hire you faster and you make more money

Price and sell with confidence: get comfortable with raising your prices, discussing money with prospective clients and closing the sale

Time for YOU: have the freedom to focus on the parts of your business you love the most, and open up your nights and weekends to have a LIFE!
The More Clients, Less Hassle training is delivered via instructional audios, videos and handouts that you can access online, on-demand, in your PJ's.
And it's so streamlined and focused, that if you get it today and get down to work, you could see results as soon as next week. 
Totally serious.
Regularly $997, now just $497
Dream Business Profits Path
Create your business in alignment with your values and vision by taking a deep dive into your "why," your goals, your pricing, and so you feel confident you're building your ideal business!
Marketing Results Multiplier
Create a simple step-by-step marketing plan based on your strengths and the goals you set in Module 1. As in all the modules, implementation and tracking are emphasized so you are getting into action and maximizing your results.
Develop a clear picture of your ideal client: where they gather, what they are thinking, and how to find them. What you learn in this module is used to fine-tune the marketing plan created in Module 2. One piece supporting the next... simple.
Magnetic Marketing Message
In this module, you'll take the work from Module 3 and craft a compelling introduction that quickly communicates the value of what you do so your ideal clients will say, "I need you!"
Selling is NOT about convincing or proving or justifying... or being pushy. Yuck. Blech. None of that. Instead, choose from a handful of  complete question-driven sales processes to follow. These processes have been field-tested and have a high success rate even for brand new business owners!
If you are busy now, imagine what your schedule is going to look like when you get a bunch of clients - yikes! In this module, you'll learn tricks to managing your calendar, email, client appointments and business development time. Let's make sure you can grow your business without working nights and weekends.
Referral Generation Made Simple
Referrals are the #1 way service professionals generate clients because they are pre-qualified, high quality, practically free to generate! Let's get you more of THAT! This training covers how to create your entire referral generation system in 90 minutes.
Create Your High-Ticket Program
To provide big transformations to your clients AND make a big impact on your income, nothing works faster than creating a Big Ticket Program. This intensive training walks you through exactly how to design, price, market and confidently close the sale on your big ticket programs!
Sounds awesome... sign me up!
Regularly $997, now just $497
If you're skeptical... you're my kind of people.
You may have experienced other programs, and been disappointed. You invest good money, but end up more confused, overwhelmed and frustrated than before. You're a smart person, so why is this happening?
It's because (in my opinion) the majority of the training on the market today complicates the heck out of client generation.
They bury you in content so you stay in learning mode instead of propelling you into action and "earning mode". They cling to one cookie-cutter way of doing things that ignores who you are and what makes you brilliant. They promise overnight success.
And the worst thing that happens? When these poorly-designed trainings don't work... you think there's something wrong with YOU.
Ugh.
It's time for a new approach.
This is no cookie-cutter, one-size-fits-all approach. The most effective strategies are the ones that leverage strengths, and are values-based. I believe that showing up authentically in every aspect of business is essential to success.
In order to build an ethical, sustainable business, time and effort are required. While I equip you with the best strategies to consistently get new clients, I never claim to be a \"get-rich-quick\" program.
Other programs on the market claim to provide value by deluging you with overwhelming amounts of training content. The reality is, when faced with a truckload of content, people become paralyzed and ultimately fail. Our streamlined approach focuses on mastering entrepreneurial essentials, so you can implement as fast as you learn.
$497, baby. You got this.
Oh yeah... I gotta have it...
Regularly $997, now just $497
About Mary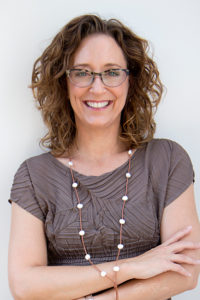 Mary Cravets is a Business Development Expert and Speaker who works with highly driven, busy entrepreneurs to significantly grow their businesses without working nights and weekends. Her own entrepreneurial journey includes successes in real estate, networking events across the country and business consulting.
In the midst of these successes, Mary faced a combination of extreme financial and health crises which forced her to completely revamp her approach to business. This new systematic approach resulted in tripling her income while cutting her work hours in half. She teaches audiences and clients the same systems she credits for her current success.