FREE Strategy & Sanity… delivered to your inbox.
This is your easiest access to free business-building classes, strategic tips and useful articles, plus gives you first dibs on special offers… everything you need to get more clients with less effort.
FREE Client Generation Action Guides
These are our most popular FREE step-by-step articles + Action Guides for growing your business and generating more clients.
How to Do Less Marketing and Get More Clients in the Next 30-90 Days
How to Build a Six-Figure Coaching Practice, Without Placing a Single Facebook Ad
(almost free) Strategy & Encouragement… right when you need it.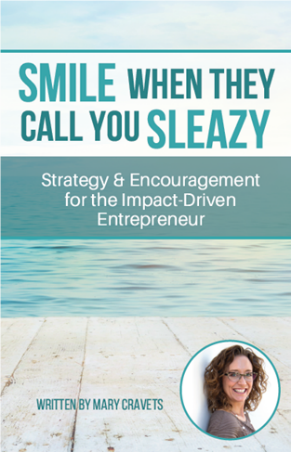 Entrepreneurship is not for the faint of heart, and to succeed, being smart and strategic isn\'t enough. You also need a cast-iron sense of humor to give you the fortitude to keep going, even when business goes sideways.
This book is your companion for those crazy days.
\"I've read a lot of books, probably way more than the average reader, and I've also been an entrepreneur all of my adult life.
With that said, I want to say that I love this book! It is so full of practical, important, and true advice for entrepreneurs. I know this, since I am an experienced one. I can't think of another book that is so readable and truly useful for just the everyday stuff that gets in the way of accomplishment.\" - Boni LaValley
(almost free) Live & Virtual Events
Around the world, Mary teaches simple strategies for business growth.
Check out her calendar of events to see when she\'ll be in your area.
FREE Social Community & Conversation
We\'re most active on Facebook, so definitely LIKE our page here to get in on all the fun.
And we drop in consistently on Instagram, LinkedIn, Pinterest, and Twitter… just choose where you like to play, and we\'ll see you there!
FREE Mary Cravets In the News
Click here to listen to Mary on Podcasts and read up on her quotes in articles. 
Whenever and wherever Mary talks or is quoted we add to this page so you can easily keep up with her!