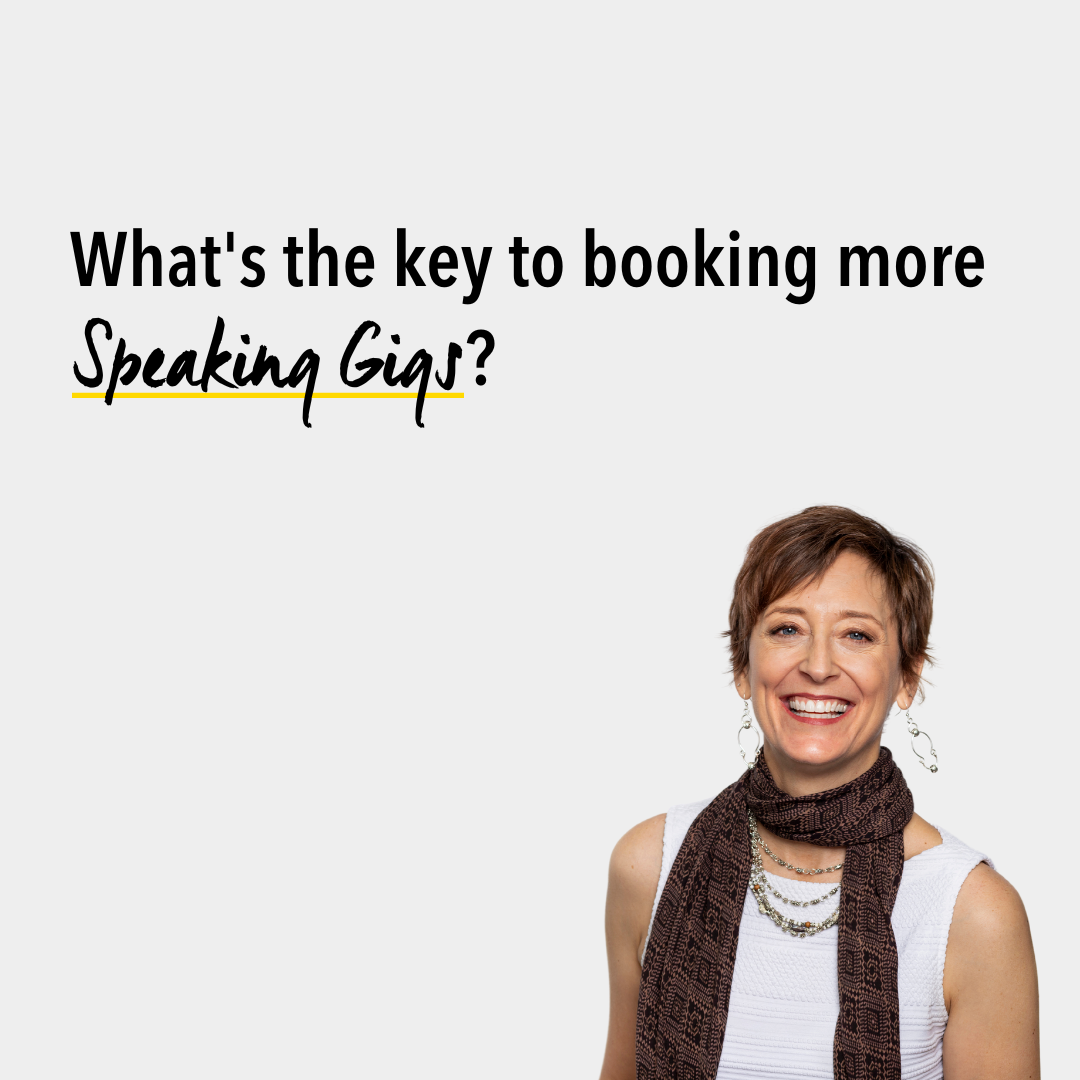 SPEAKING IS THE
whole enchilada

.

 Enroll more clients and earn more money without icky pushy sales tactics
 Make a bigger impact in the world by providing solid value to audiences
 Increase your visibility and become known as a thought leader
 Stand out from the crowd and differentiate yourself from your competition
 Have FUN marketing your business! (wait, what? really?!)
  The Key to Book More Gigs and Enroll More

Clients
NOTE: If you have a coupon code you can enter it on the checkout page
IN THIS LIVE ONLINE WORKSHOP YOU WILL LEARN HOW TO IMPACT AUDIENCES AND GET new

clients

 WHILE HAVING
 a blast

!
Yes, please! 
In order to get both - the impact and the income - your title is KEY.
With a great title, you get a lot more "Let's book your talk right now" and "I want to hire you!"
BUT when a title misses the mark, you end up with "I'll get back to you" and speaking becomes a big ol' frustrating waste of time.
Why are titles so challenging? Because they have to grab attention and attract your ideal clients like crazy…in 15 words or less…
No pressure right? 
In this workshop (and you will

WORK

!), I simplify how to craft a title that is irresistible to your ideal clients. Specifically, you will learn: 

The top 3 reasons titles fall flat

The no-exceptions rule, and why it's the key to get exponentially better results from your speaking

The formula to create a title that is wildly attractive to your ideal client

The little-known "work-back" strategy to crafting titles that makes it easier to enroll new clients

Where the perfect words for your title are already hiding in plain sight

A trick to reality-check your titles AND kickstart more bookings right away
Successes like these START with having a title that prospects can't resist!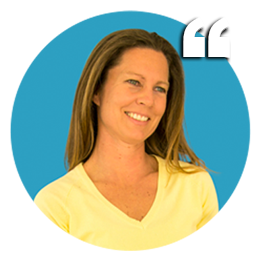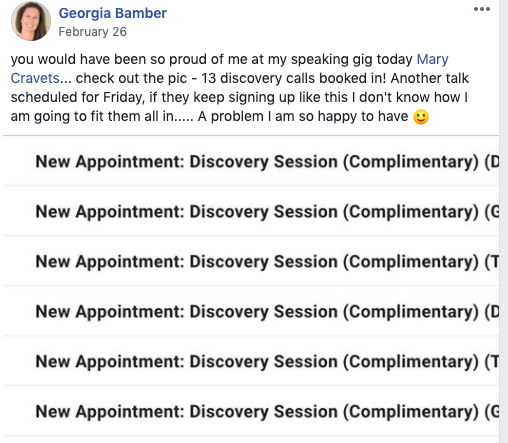 Planning
Structured, streamlined content that will give you solid take-aways, rather than just more work piled on your plate.
Feedback
Plenty of time for brainstorming, feedback and questions.
Spark Ideas
Dozens of examples of great titles to spark ideas and nail down your own captivating talk title!
  The Key to Book More Gigs and Enroll More

Clients
Can't make it? Register anyway and you will:
Be eligible for the guarantee
Not be eligible for a chance to get free access to the Build A Talk That Sells without Being Salesy course.
Receive the bonus course, Create Your High-Ticket Program
BONUS COURSE:
Create Your High-Ticket Program On-Demand Workshop
Value: $197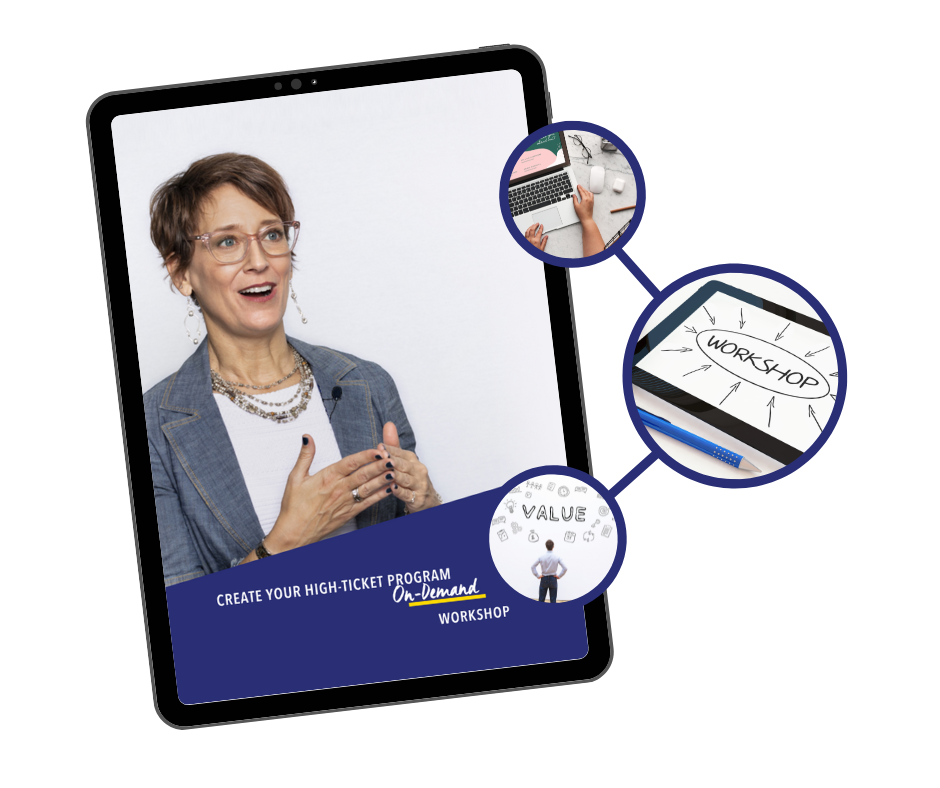 To provide big transformations to your clients AND make a big impact on your income, nothing works faster than creating a Big Ticket Offer! This self-guided workshop includes audio trainings, handouts and recorded Q & A sessions so you quickly learn:
How to create your big ticket offer so that it's irresistible to your ideal client
Pricing strategies that will have you excited and confident about promoting your program
Where to find your hottest prospects who want your Big Ticket offer NOW.
How to handle the conversation about the investment so you confidently close the sale!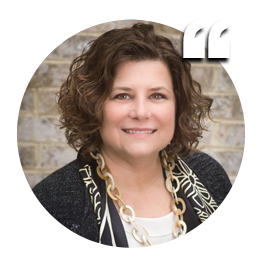 I booked

6 gigs right away,

then enrolled two clients from

my very first talk!
- Mary Sue Dahill, Work Smarter Digital 
Mary Cravets is a Client Generation Expert and International Speaker, who has earned over $1 million in client revenue directly from free speaking engagements.
Her specialty is helping entrepreneurs significantly grow their businesses without working nights and weekends. Using her methods, the majority of her clients quickly increase their income by 50% or more.
Mary is also an avid roller coaster enthusiast, obsessed with otters, longtime NAWBO member and a member of her local NAACP branch.