Some days, owning a business can make you want to work at Starbucks.
Like when a big opportunity falls through. Or you\'re working endless hours. Or a prospective client calls you sleazy when you simply ask to be paid for your work.
This book is your companion for those crazy days.
The truth is that Entrepreneurship is not for the faint of heart, and to succeed, being smart and strategic isn\'t enough. You also need a cast-iron sense of humor to give you the fortitude to keep going, even when business goes sideways.
Packed with quick reads on highly-effective strategies and unconventional advice from nationally renowned entrepreneur Mary Cravets, this book encourages business owners to persevere, laugh at the absurdity of it all, and ultimately come out on top.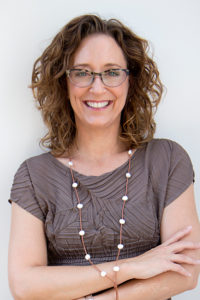 Mary Cravets is a Business Development Expert and Speaker who works with highly driven, busy entrepreneurs to help them significantly grow their businesses without working nights and weekends. Mary\'s entrepreneurial journey includes successful careers in Real Estate, business-to-business Networking Events and Business Consulting.
A combination of financial and health crises forced Mary to completely revamp her business, and from the systems she created to weather the storm, she tripled her income while cutting her work hours in half. She teaches audiences and clients the same systems she credits for her current success.
She currently lives on the beautiful Central Coast of California with her husband Adam and her cat, Annabelle.