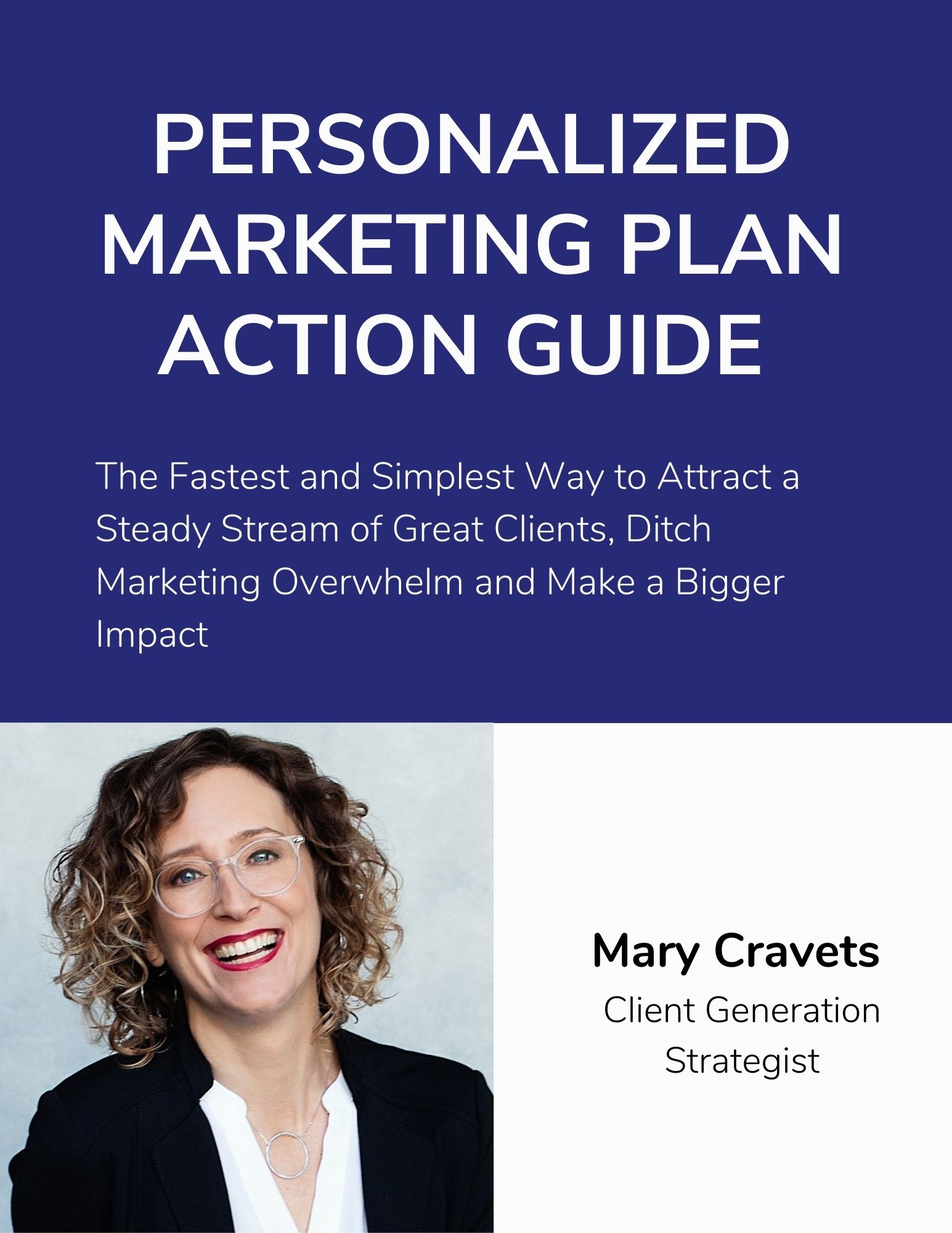 Mary Cravets has coached hundreds of people just like you!
Shows Exactly How to Do Less Marketing and Get More Clients in the Next 30 to 90 Days
Learn the most effective marketing strategies  so you can stop wasting time on over-hyped, exhausting tactics.
 Create your personalized marketing action plan that will attract great clients over and over again, even if you don't have many - or any - clients yet!
Get leverage by adding "multipliers" to your system so you can spend less time on your marketing and get better results, faster.
100% Secure. We Never Share Your Email.
The FREE Action Guide will be sent to the email address you submit above! capture attention