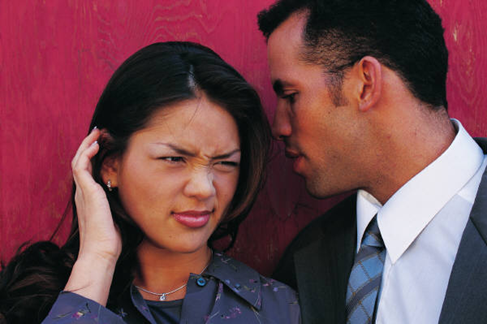 As you may have noticed, the themes of my last few articles have been a bit scattered. Pondering my sanity, dealing with overwhelm and the like. You may be asking yourself, "Mary, why do you over-share all the crazy stuff you think about? Don't you want to be seen as some kind of stable, sane expert?"
Before you start questioning your own sanity for actually reading my crazy articles, I thought it best to let you know why I intentionally choose to be blissfully transparent.
Many years ago, I started my own business, and found that entrepreneurship required personal growth. As I started down the road of self-improvement, I took note of all of the incredibly successful teachers, and I made some very destructive assumptions.
I assumed they were all constantly happy, health-nut, marathon-running millionaires. In short, I assumed that they never had a bad day.
Why was this assumption so destructive?
Because if I ever had a bad day, or ate a doughnut, or experienced failure, or – God forbid – was simply lazy for a day, I thought that it meant that I would never succeed. It sounds totally crazy, I know.
Then one day, I listened to a lecture given by a wildly successful man, Brian Buffini. While recounting a story, he casually mentioned that a few weeks ago he had had a really bad day.
WHAT?! It was like a light went on for me – "You mean you can have bad days and still be successful?"
I wish I could say that I was more sophisticated when I started my own business, but the fact is that until that moment, I hadn't even realized that I'd made those assumptions. But they affected me subconsciously every single day.
I am so thankful to Brian Buffini for his transparence. And my hope is that my own style of blissful transparence – about both my successes and my crazy days – will help others have the critical "a-ha" moment they need.