Ready to confidently make offers without feeling pushy or salesy and   enroll new clients like clockwork?
In this no-B.S., no-fluffy-stuff kickstart training, you'll learn how to:
Make audiences hungry to hire you by applying the 3 critical elements of an effective offer.

What to do before the offer so your audience welcomes and is excited to hear your offer.

Eliminate awkwardness and uncertainty by choosing the most effective and appropriate offer every time you speak.

Use a simple mindset exercise that boosts your confidence and your results so you can stop stressing about looking salesy.

Avoid the biggest mistakes that keep speakers stuck and spinning instead of enrolling and serving new clients!
PLUS, The Big Picture Strategy                                                                                                                                Learn the most important first step to implement unpaid speaking as a strategy to bring in six figures or more of client revenue.
Do you
cringe
when making offers?
Then it's time to get out of the
"audiences love me but don't hire me" cycle for good!
I'll address the top problems speakers struggle with when making offers:
How do I make an offer without my voice shaking (or skipping it altogether)?
How do I know which service or program to offer so audiences say yes?
How do I get qualified leads, instead of tire-kickers and looky-loos?
How do I make sure my offer doesn't feel like a "gotcha" at the end of a talk?
Is it realistic to want to make 6-figures from unpaid speaking gigs?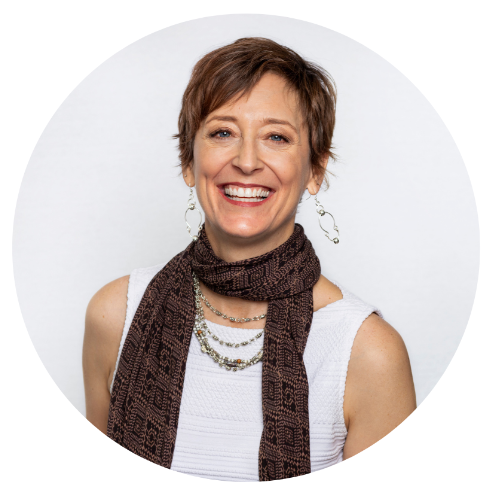 Mary Cravets is a Client Generation Strategist and International Speaker, who helps entrepreneurs significantly grow their businesses without working nights and weekends. Since 2016, her unpaid speaking strategies have earned her well over $1 million in client revenue.
Have questions? Email my team and we'll answer them right away.