Proven Strategies that Create Consistent Results*
* No hype, theory, or fluff
In this intensive workshop, you will:
Learn how to cut back your marketing efforts by 50% (or more), while doubling or tripling your results so you get a consistent stream of high-end clients

Develop a HOT high ticket program that is irresistible to your ideal client

Dive deep into the structure of your business to uncover the not-so-obvious money mistakes that are holding you back

Create a strategic, step-by-step plan to get to a 6-Figure income (and beyond!)

Get a simple tactic to use with prospects who said NO to you in the past, and convert them into enthusiastic YES\'s
This workshop IS:
A place where we\'re going to talk openly about money, and how to earn more of it

A focused (but still fun), expert-guided WORK session

An opportunity to get processes and materials you can use to grow your business immediately and for years to come
This workshop is NOT:
A rah-rah session to pump you up and just make you feel happy for a few hours

A get-rich-quick \"business opportunity\"

A quick fix: if you want real, lasting results, it\'s going to take effort on your part both during and after the event
When: October 29, 9am - 12pm
Where: Chesterland Innovation Center, West Geauga Plaza, 12628 Chillicothe Rd Unit D, Chesterland, OH
This event has been cancelled. If you want more help with Leveling Up your business, just click the button. 
(I\'ll show you how make it pay off)
With more than a decade of entrepreneurial experience to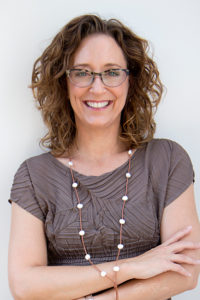 her credit, Mary Cravets is a highly sought-after presenter who makes everyone feel like she is speaking directly to them with her engaging, down-to-earth style. She delivers practical topics that provide audiences with simple, actionable ideas, plus the clarity and motivation to put them into action right away.
Mary is a Business Growth & Development Expert and Speaker who works with highly driven, busy entrepreneurs to help them significantly grow their businesses and get their freedom back. Mary\'s entrepreneurial journey includes successful careers in Real Estate, business-to-business Networking Events and Business Consulting.
Recently a health crisis forced Mary to completely start over and revamp her business, and from the systems she created to weather the storm, she tripled her income while cutting her work hours in half. She teaches audiences and clients the same systems she credits for her current success.