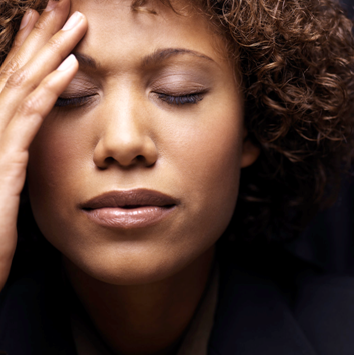 I had to make some tough decisions recently about my Speed Networking Event. I was a stress case – literally going through crying jags and paralyzing fear for weeks.
Flash forward to today, when I'm calmly rolling out the new guidelines for event coordinators and event fees, and the unbidden thought ran through my head, "This is so simple and straightforward."
WHAT?! Weeks of stress and now my natural state is to think that the changes I lost sleep over are most obvious and natural thing in the world? I started to wonder if I'm actually a crazy person barely passing as sane.
In the midst of pondering my sanity, I listened to a teleclass by Lisa Sasevich, where she introduced the idea of creating internal tension (but never external pressure) to get people to move forward. Her concepts pertained to sales, but I instantly understood how it could help me personally. They distinguished the difference between internal tension and external pressure (stress).
Now the challenge is distinguishing the difference in the moment. Acknowledging that tension is an indicator of growth. That tension arises when there is a conflict between old ideas and new, past habits and future possibilities. That tension arises from searching for change, and being on the cusp of finding it.
And stress? I'm a little less certain of how to identify it in the moment. I know it has more to do with external forces than internal. More with outside fears that internal expansion. But noticing it in the moment? That I'm unsure of.
For now, I guess the best bet is to pause, take a deep breath, pay attention to what is happening in my mind, and hope the answer filters into my consciousness.
What are your thoughts?